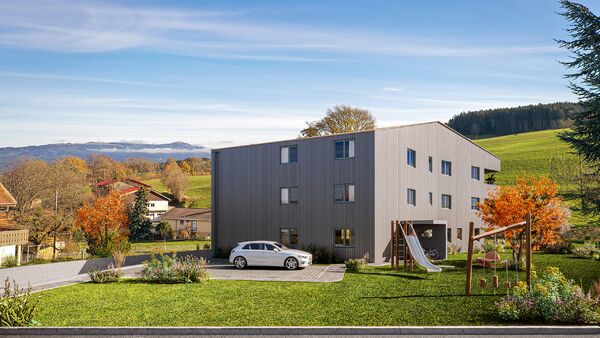 Situation
The "Les Jardins de Vuisternens" building enjoys a privileged location in the heart of the village of Vuisternens-en-Ogoz. All amenities are just a ten-minute drive away.

Because of its small size, it has a pleasant, cocoon-like feel in which everyone can easily cohabit while enjoying their own private space.

Located on the edge of an agricultural zone, the environment is calm and verdant, with easy access to the many possibilities for walks in the forest and on Mont Gibloux, as well as to the beaches and water sports of Lac de la Gruyère.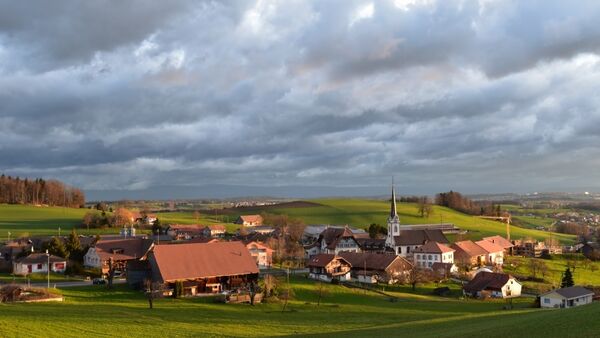 Municipality
Located in the heart of the Sarine district in a region much appreciated by nature lovers, the commune of Gibloux was created in 2016 following the merger of the communes of Farvagny, Vuisternens-en-Ogoz, Le Glèbe, Rossens and Corpataux-Magnedens.

The village of Vuisternens-en-Ogoz offers its residents basic amenities such as a restaurant, cheese dairy and direct access to public transport (bus). Its proximity to Farvagny gives you access to supermarkets, restaurants, hairdresser/beauty salon, fitness center, post office, bank, A12 freeway, etc. in less than 10 minutes. For families, a crèche and after-school care are available in Farvagny. Primary and secondary schools are also located in the village.